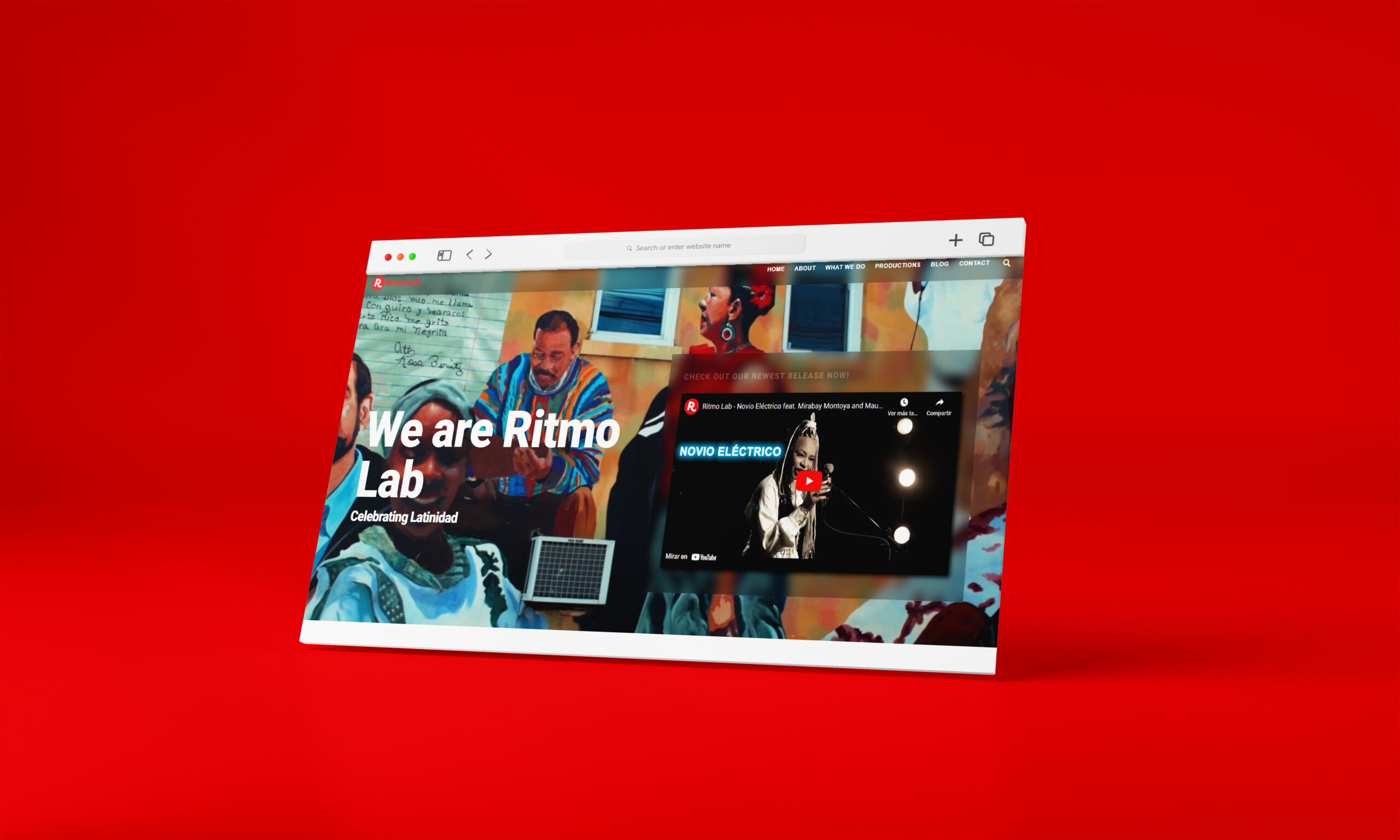 Branding // Flyer // Graphic design // Logo // SELECTED // Web design
Ritmo Lab is a record label and multimedia production company dedicated to celebrating Latinidad by producing stories that shine a light on the beauty and magic of Latino life, their creativity, and their culture. The project was created by Alba Martínez, who in turn is the creator of the film "La Guagua 47".
CCS was called to update the image of the Ritmo Lab, update its logo, and create an informative website.
Logo
The previous logo had a typeface that looked a bit informal and childish. In the refresh, the circle with the characteristic R of Ritmo Lab and the red color was maintained, and the typography of the name was modernized using a cleaner font. Next, we will see an image of the original logo.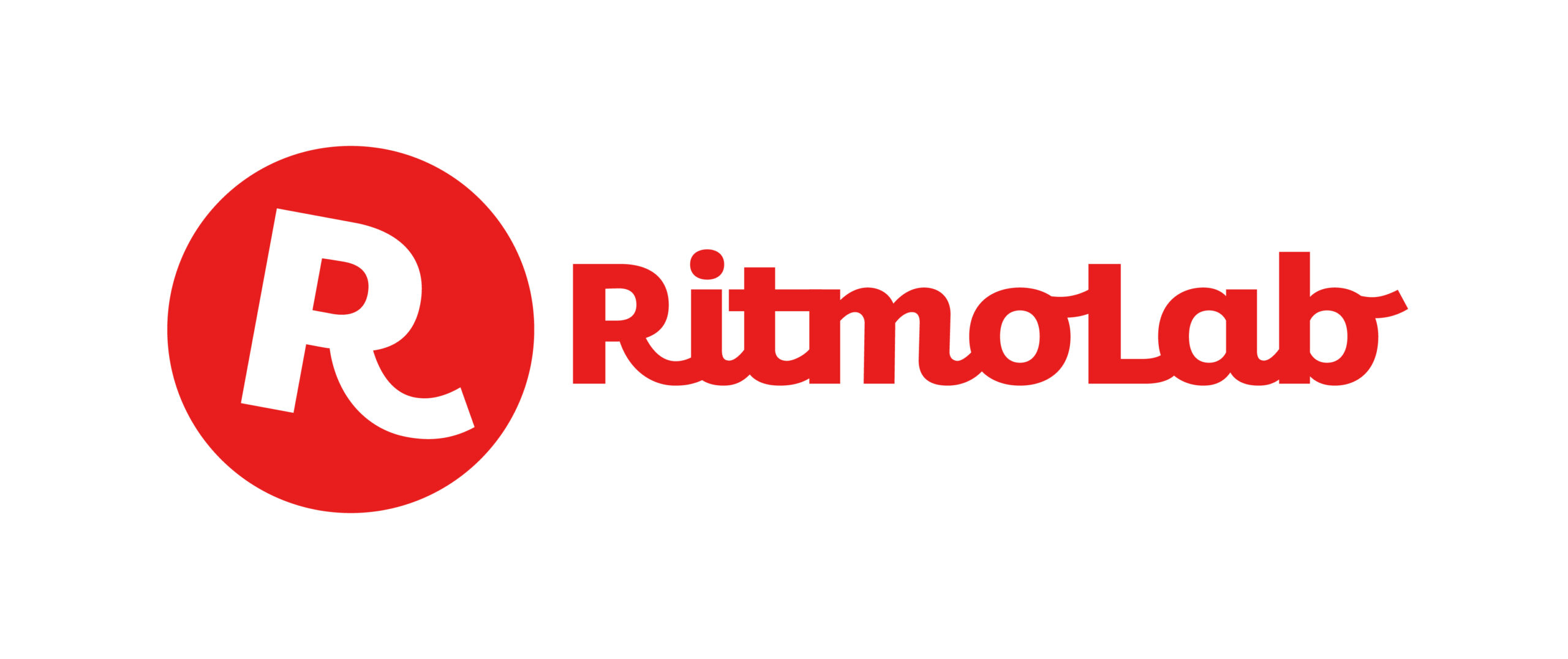 We now present the re-styled logo image using the Futura font.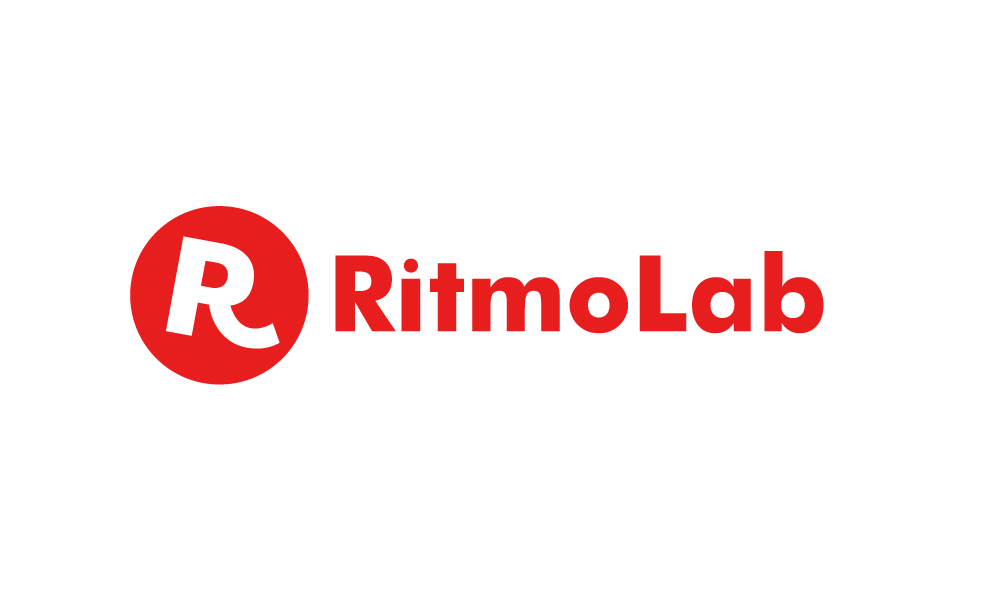 Ritmo Lab did not have a website, although in previous years it had released a couple of songs (La Guagua 47 and Parranda en Uber) without really having a platform to centralize the information. By the year 2022, work was being done on La Guagua 47, so it was decided to create a simple website landing page that provided information about Ritmo Lab, since it was the production and creative house of the film.
Once the website was created, Ritmo Lab has continued to provide information on the various projects that Alba and her team are working on, which in turn are works and initiatives that are reflected on their social networks @ritmolab
2022 Restyling Concept Ritmo Lab